Holiday Training. Winter Training. Call it what you want, it all means the same thing to veterans of the sport. But to those new to swimming, what is holiday training?
While holiday training varies by team and means something different to each swimmer, it still can be difficult to explain what exactly it is. And why it's so important. Especially to someone who doesn't swim competitively.
More Content for You: Swim Team Tips
It's more than just swimming for hours and seemingly awful distances each day. So what is holiday training all about?
Disclosure: This post may contain affiliate links, meaning I earn a small commission at no cost to you if you purchase something through one of my links. As an Amazon Associate, I earn from qualifying purchases. Please check out my disclosure page for more information.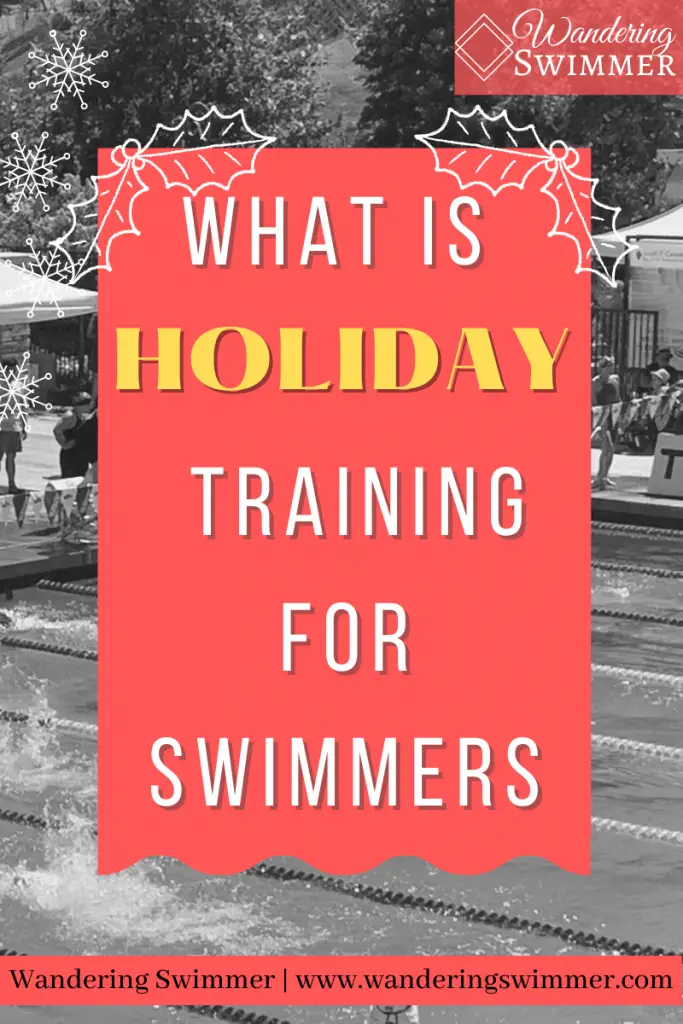 What is Holiday Training?
Holiday training is what the name suggests. Training during the holidays. 
Specifically, the last few weeks of December through the middle of January. For those in America, some teams also have a mini holiday training for the week of Thanksgiving.
With school out of session, coaches write some of their hardest practices. Knowing that swimmers will have more time for recovery during the day without school getting in the way.
More Content for You: 30 Words to Get You by at Swim Practice
It's during these training sessions that practices run longer and are more demanding. They're physically and mentally taxing, designed to push swimmers as far as they can go. And then push them a bit more.
Why is Holiday Training Important?
Holiday training might feel like the ban of every swimmer's existence, but it's still an important time. Despite the long hours and hard practices, they help swimmers in three major areas.
1. Breaking the Comfort Zone
No way around it, holiday training can push some swimmers to the edge. With the increased distance and intensity, swimmers feel exhausted and broken down. 
It forces swimmers to focus on their technique while pushing past the exhaustion. It also allows the chance for swimmers to push past mental blocks and get themselves mentally tough.
More Content for You: 8 Awesome Gifts for Swim Coaches
Learning to go past the edge of the comfort zone makes holiday training uncomfortable for some swimmers. But if you don't know your limits in practice and what you can do, you'll never know them at a meet. 
2. Championship Meet(s)
For most swimmers, championship meets fall just a few months after holiday training. 
Focusing up during this time and putting in the work is important to help set up for a successful championship meet. Or meets!
While some swimmers can skirt around the holiday training and still do well at their championship meet, others can't do the same. Instead, the holiday training helps – funny enough – break down the body so it can perform better at championships.
Practices after holiday training feel easier as the intensity and distance decreases. Swimmers taper without realizing they're already tapering. 
3. Attitude
A good attitude (along with enough sleep and a good diet) will take you far during holiday training. 
And if you can make it through holiday training with a good attitude in place, it'll help carry you through the rest of the season. 
It's hard to stay positive with the daily grind eating away at you. Both physically and mentally. Holiday training isn't easy and it's easy to grow frustrated or upset. And you can't stay positive all the time.
However, learning how to identify when you're drifting into negative territory, and learning what it takes to get out of it becomes a key to success during holiday training. And those lessons trickle down through the rest of the season.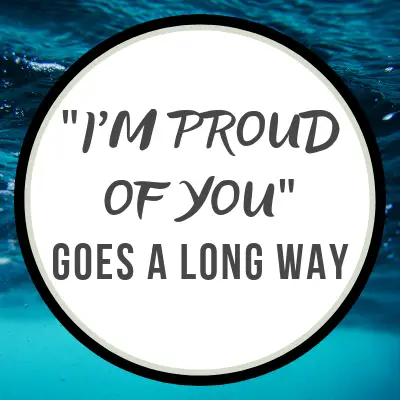 How to Survive Holiday Training
Getting through holiday training varies with each swimmer. Some can make it the whole time without taking extra naps. While others show no signs of exhaustion at all. And then you have the group who is exhausted all the time.
In most cases though, the following tips will help most swimmers survive holiday training.
Eat right
Get enough sleep
Stay focused on your goals
Keep a good attitude
Encourage others
For more tips and tricks to survive the holiday training season, check out our article: 9 Tips to Survive Holiday Training
Traveling during Holiday Training
Holiday training does, of course, fall during the holidays. And for some families that means deciding between a family trip or training.
While a coach might fuss over swimmers leaving town for the holidays, the truth of the matter is that it's your choice. Or your family's choice. 
Related article: Swim Practice While Traveling
If you know you're going out of town or won't be training with the team during holiday training, be sure to let your coach know as soon as you're aware. And remind them again as it gets closer to holiday training.
And if possible, find a place where you can train when you're away from your team. Even completing some dryland with bodyweight is better than nothing.
Related articles:
Just remember that if you take time off during the holidays, especially for a while, you might feel sluggish when you do come back. And while you might feel less broken down and tired than your teammates, they'll have more training under their belts.
Thinking about traveling during holiday training? Head over to our articles: How to Travel During Holiday Training and A Swimmer's Review of the YYST Swim Bungee for some more detailed information to help you plan out your next trip.
In Closing
Holiday training comes around once a year, much like the holidays. And it's something that you can either dread and dislike or learn to accept. It might sound like a lot and it might seem awful, but it is what you make of it.
Teams come together during this time to help support each other. And coaches have been known to come up with some fun and creative ways to make practices a bit more enjoyable.
Go into your next holiday training with an open mind and a good attitude. You might surprise yourself when you find that it's not as terrible as you once thought!
As always, to happy swimming!
Chevron
---
Bonus Holiday Training Content:
9 Tips to Survive Holiday Training: It's not always easy to make it through holiday training. Whether it's your first winter training or your tenth, here are 9 tips to help you survive holiday training.
How to Travel During Holiday Training: Trying to travel during holiday training can be stressful. It might seem like a lot of effort, but keeping up with your holiday training benefits you in the long run.
---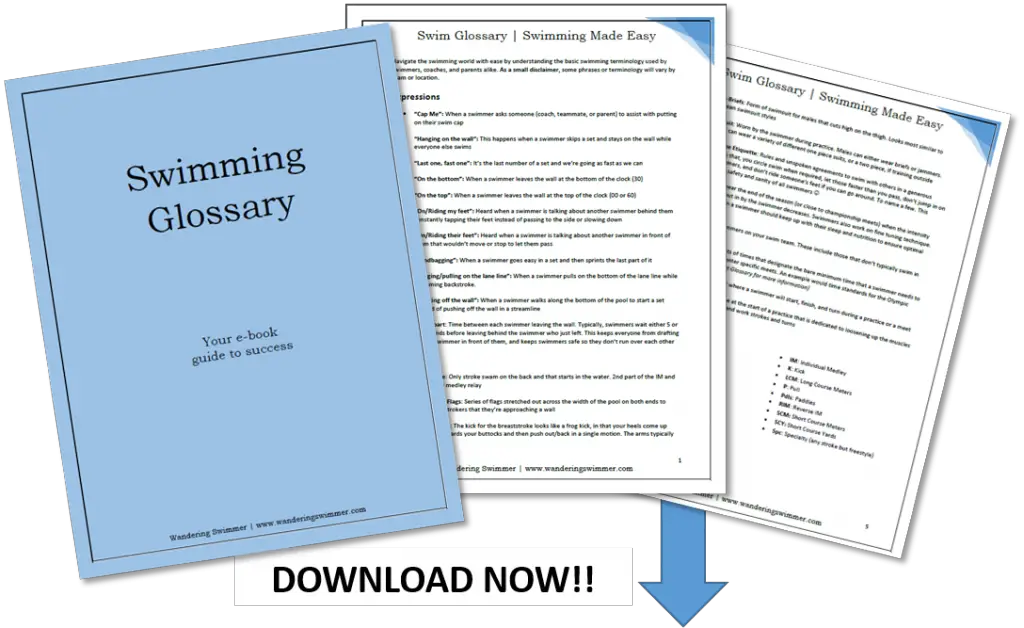 Want to Improve at the Pool?
Join swimmers and swim parents to receive my free newsletter and receive a free Swimming Glossary e-book as a thanks!
Every month you'll receive tips and coaching to help you find success at the pool.