A swim team in principle seems simple. But like anything, it has its many quirks, terms or jargon, and various facets that can make it confusing. 
Trying to run down all the various information on swim teams can be exhausting. From joining a team and the cost of a swim team, to figuring out what dryland is and meets are, there's a lot of ground to cover.
Below is a brief overview of all swim team related items to help you get started. All the information you'll need on swim teams in one quick overview. The topics listed will cover swim team basics. And hopefully, they'll help you answer the questions that you might have.
Disclosure: This post may contain affiliate links, meaning I earn a small commission at no cost to you if you purchase something through one of my links. As an Amazon Associate, I earn from qualifying purchases. Please check out my disclosure page for more information.
Swim Team Basics
What is a swim team?
New to swimming? You might find yourself asking, 'what is a swim team?' The answer, though simple, can also differ from each swimmer you ask. 
In short, a swim team is a group of swimmers who train and compete together. Each team might have a single coach or several based upon the size of the team. 
Similarly, most teams have different groups/levels that swimmers can advance throughout their swimming career. Such as junior varsity and varsity for high school swimming. Or a bronze, silver, and gold level for club swimming.
A swim team helps swimmers come together to encourage and push one other in the water. It builds close friendships and acts as a family to some. Creating a close-knit group of individuals who can both cheer for each other or yell at each other 🙂
What does a swim team do?
At its core, a swimmer trains on a team to better their stroke, technique, endurance, speed, and strength. All of these skills showcase at a swim meet, where teams come together as individuals to help their team win.
Swim teams also volunteer throughout the year with local community projects. 
Who can join a swim team?
While this varies by each team, most swim teams require that incoming swimmers have a basic level of swimming skills. Such as knowing 1-2 strokes and can safely make it across the pool.
Related article: 10 Myths About Swim Teams
This is more for the safety of each swimmer as swim teams aren't a substitute for swimming lessons. Teams focus on building strokes and technique compared to learning how to swim. 
Swim Team Tryouts
Most swim teams require some type of tryouts before joining. This will help the coach determine which group or level will fit you best. 
Each team will have a different approach to tryouts for their team. Some schedule tryouts at the same time for a specific day each month. Others, you can schedule an appointment and tryout within a few days.
For high school swim team tryouts, talk to the swim coach to determine when tryouts are held. Some coaches hold them before students can sign up for the class. While others hold them during the summer or shortly after school starts.
If you know that a team requires a tryout, make sure to train to meet the requirements. Making sure you have the needed equipment, such as a suit, cap, and goggles will help you train. You'll also need them when you try out.
Related article: 7 Things Every Swimmer Should Have
Lastly, don't let yourself get stressed over tryouts. Staying calm and relaxed during tryouts will help you swim better. 
Joining a Swim Team
While joining a swim team may seem daunting or scary, don't let that fear stop you. The hardest part is actually taking the first step!
That said, be aware that joining a swim team does take some research. You'll need to consider the different types of swim teams, the time commitment, and the costs associated with a swim team. 
Related article: 5 Things to Know Before Joining a Swim Team
Picking the best swim team near you isn't always a fast and easy choice
Remember that each team will vary on what they offer. Some teams are directly affiliated with a national program, such as year-round club teams. While others are locally based, like a high school or summer league team.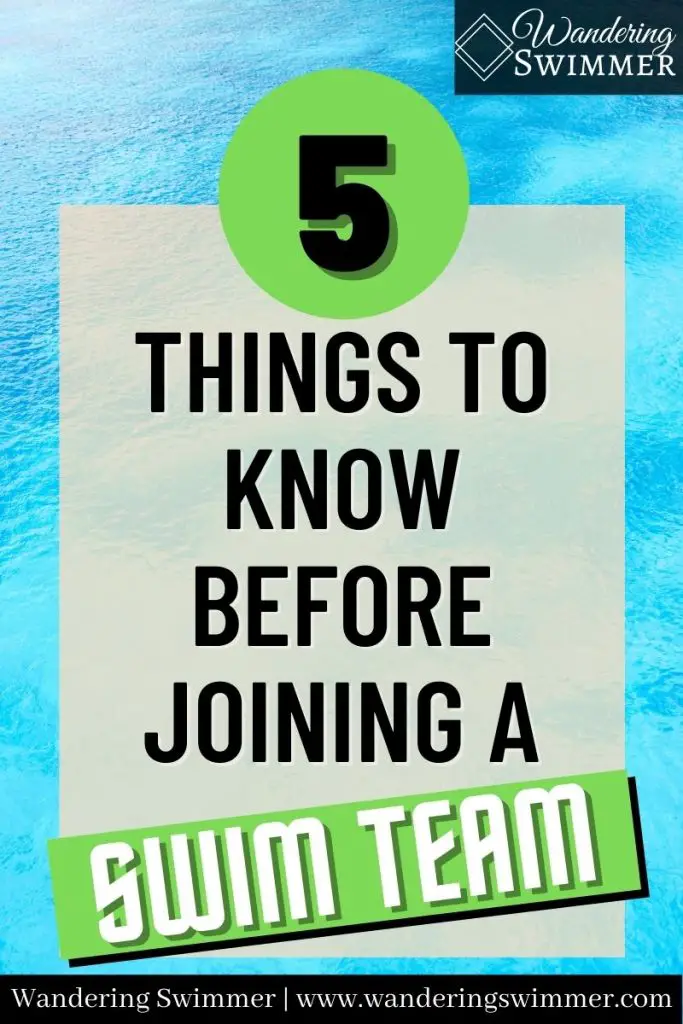 Different Types of Swim Teams 
Several types of swim teams exist within the world of swimming. While some teams are clear on who they're for, such as high school and college swim teams, others aren't always as obvious. 
No one type of swim team is better than another. But it's important to consider the various types of swim teams before determining a team to join.
Aside from high school and college swim teams, here are three other types of swim teams to consider.
Summer League: Focuses on teaching kids the basics of stroke work. They're usually localized in towns or communities. Typically, kids from the ages of 5 to 18 can swim summer league. And as the name suggests, practices and meets are held during the summer.
Year-Round Club Swim Team: These teams typically affiliate with a national program, such as USA Swimming. Swimmers on these teams train and compete throughout the year with small breaks in between short and long course seasons. Teams have different levels based on swim ability.
Masters Swim Team: Despite its name, you don't have to be a master at swimming to join Masters swimming. Masters swimming is open for anyone from ages 18 and up, regardless of swimming ability. Its primary mission is to encourage adults to swim and better their lifestyles through activity. You can swim for leisure or for competition. And that's only one reason you should join a Master's team.
The Cost of Swim Teams
Cost is the biggest crux to any sport or hobby. And you should take the cost of any team into serious consideration when you look at your budget.
While the cost of swimming varies by the type of swim team you're on, it can still eat away at a budget. 
Related article: Swimming on a Budget
Some teams can provide gear and equipment but the cost of travel and food remains on the swimmer. For those looking to join a year-round team, such as a club team, you can expect to pay for monthly and annual dues, too.
Swim Practice & Dryland 
Swim practice varies by the team but it holds the same purpose across the board. To work on the various strokes and distances, and technique to prepare for swim meets. 
Depending on the swim team and the level you're at will determine the number of practices you have. It'll also determine the length and type of swim practice.
At best, you can expect to train at least five days a week. Some swimmers in younger groups might swim 3-4 times a week instead. Older swimmers and those training at a higher competition level may be expected to swim twice a day several times a week.
What are Swim Meets?
Swim meets give swimmers a chance to compete against other swimmers in the various strokes and distances.
Most teams have a schedule for swim meets throughout the season. No matter what team you're on, you can expect to compete at a swim meet at least once.
Swim meets schedules vary by the type of teams. College and high school swim teams only compete during set months of the school year. Whereas Masters and club swim teams can compete year around. 
Goals and Performance 
Though swim teams help swimmers with team building and how to be better teammates, it also helps develop individual skills. Such as learning time management, setting goals, and learning how to overcome failure in swimming.
Related article: New Year's Resolutions for Swimmers
Swimming takes patience and dedication to the sport. But it's not without its rewards. Especially in terms of life skills learned at the pool.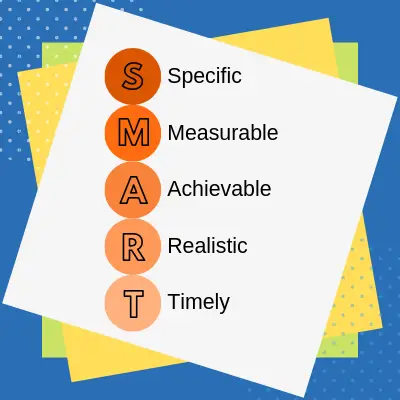 Quitting the Swim Team
At some point in time, everyone considers quitting swimming. Whether they're jokingly saying they'll quit or they're serious. 
And all joking aside, many swimmers face down the question of should they quit swimming. It's not an easy choice for most. After months or years spent at the pool, it's not always easy to walk away.
But whether it's because of health or financial reasons, or just a lack of desire to keep swimming, that time does come for some.
Related articles:
When you do decide that you're ready to quit swimming, make sure you tell your coach that you're quitting. Don't ghost them by not showing up to practice without any warning or explanation. 
While it might be hard to do and your teammates might give you grief, remember that you know yourself best. Consider your different options and if it seems that it's the right step, then follow through. 
Just remember that quitting or leaving the sport doesn't mean it's a permanent goodbye. You can always start swimming again when you're ready.