Let's face it: swimming is ageless. It's one of the best things about the sport! And when you join Masters Swimming, it only emphasizes that fact.
While competitive swimming, or swimming in general, seems like something only kids or young adults can do, we have a secret to tell you. And that secret is Masters Swimming.
Related article: What is Masters Swimming?
And despite the name of 'Masters Swimming', you don't have to be a 'Master' at swimming to join. 
Disclosure: This post may contain affiliate links, meaning we earn a small commission at no cost to you if you purchase something through one of our links. As an Amazon Associate, we earn from qualifying purchases. Please check out our disclosure page for more information.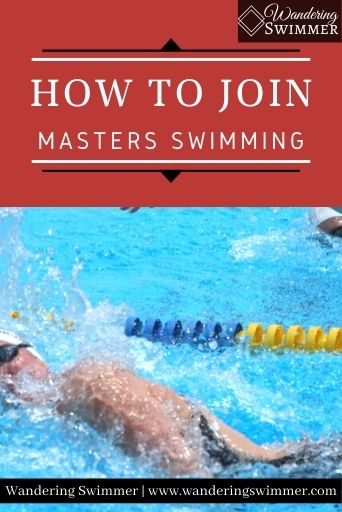 What is Masters Swimming?
In short, Masters Swimming is an organization based upon the principle of creating a swimming program for adults. Masters programs encourage adults to swim and better their lifestyles through activity.
Related article: What Does Masters Swimming Mean?
The best part? It's easy to join Masters!
Who Can Join Masters Swimming?
Anyone can join Masters Swimming, so long as you're 18 years or older. This allows those individuals just out of high school to train, practice, and participate at meets. 
However, we will note that for most international meets, you must be 25 years or older to participate.
Despite the minimum age requirement, you can join Masters at any age. Whether you want to join at age 19 or age 91. It doesn't matter 🙂
And, you know what else doesn't matter? Your swimming skills or abilities.
Because you can join Masters Swimming even if don't know how to swim. US Masters Swimming has licensed Adult-Learn-to-Swim instructors. Their whole purpose? To teach you how to swim as an adult!
Personally, we think that alone is the best benefit in joining Masters!
Related Article: Why You Should Join Masters Swimming
Ready to get started? Great! 🙂
How To Join Masters Swimming
Locate a team
So you've decided to join Masters Swimming. Now it's time to actually start the process!
To start, you should go online to find a Masters team near your location. If you're in the US, you can check out the US Masters Swimming club page here. You can input your city or zip code and the map will start pulling up teams nearby.
When you review the teams and locations, take a moment to check the team details. Within US Masters, teams have different logos assigned to them based upon what they offer.
The logos are as follows: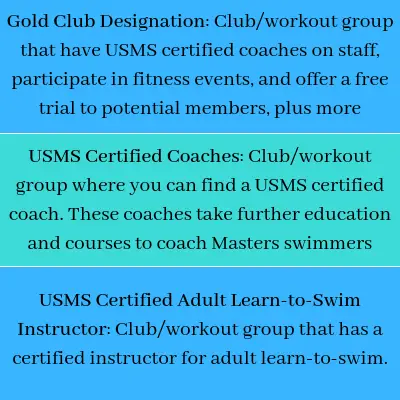 Based upon your needs and desires, teams with these logos might offer you what you need in a team. 
However, we feel that it's important to note the following: Just because a team doesn't have a logo attached to their name, doesn't make it any less than one that does. Some smaller teams might not have the ability to offer all of these options but they could still have a great coach.
If, unfortunately, you can't find a nearby team or if you don't want to join a team, you have the option to swim unattached. 
Unattached Swimming 
Unattached swimming with Masters offers an option for those who want to train on their own without the influence of a team. It also offers a route for swimmers to take if they don't have a nearby club team. Or, if they don't want to swim with a particular club.
And that's okay! 
In cases like this, you'll still have to register with your Local Masters Swimming Committee (LMSC).
This allows you to participate in certain benefits offered through your LMSC, but still swim without a true attachment to a team.
When registering, you'll complete the process as normal. Select the area/region you're in so you can find your LMSC. There, you'll find the options to either join a club team or swim unattached. Usually, the team code is UC with the last two digits of the current year. Example: UC20.
We should note that if you decide to join Masters Swimming as unattached, you cannot swim on any relays. You'll essentially swim only for yourself.
Again, we want to stress that there's nothing wrong with this at all. My Masters team is tiny and we don't exactly train together. In a sense, it's like swimming unattached and I do enjoy it. It gives me the chance to workout in a way that best benefits me and my schedule.
If you're not sure if the team environment is right for you, then register as unattached. Don't let the fear or anxiety of meeting a team's expectations stop you from joining 🙂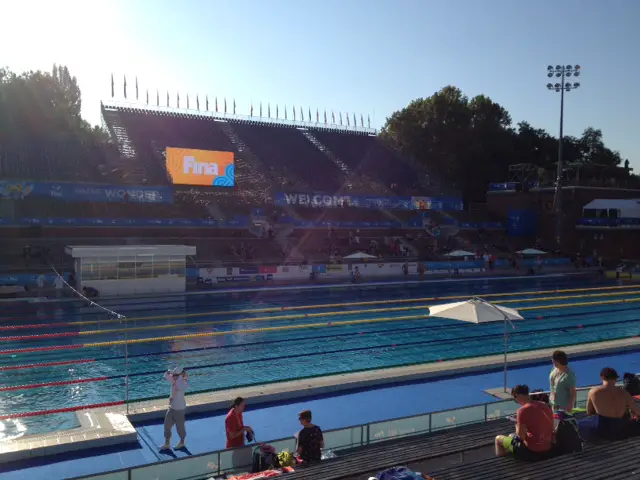 Research the team
If the team has an online site, take a moment to search their website.
Most teams will have the basic information listed online, such as practice information, registration and monthly dues, and a meet schedule.
You can also see if the team mentions anything about their swimming goals or swim philosophy. Do they only accept swimmers who want to train and compete? Or do they welcome those of any talent or skill ability?
Related articles:
Questions to Ask Before Joining a Masters Swim Team (coming soon)
Ensure that the practice schedule will work with your personal schedule. You do yourself no good if you join Masters Swimming but can't make the practices.
However! Even if you can't make the team practices but want to join, still talk to the coach. At times, you can work out an agreement to train on your own – much like unattached – but still fall under the umbrella of the team.
Remember that it never hurts to ask. You don't know until you try 🙂 
Stop by for a visit
Once you locate a team, see if you can stop by for a visit.
Why should you do this?
Think of it in these terms. You wouldn't rent an apartment without looking around first, right? An apartment comes with a long term commitment that takes consideration before signing the paperwork.
Because it might look great online. The pictures crisp and beautiful and the amenities promising. But after you sign and walk into your new apartment, it's not what you imagined. It's not a good fit for you or family.
Joining Masters Swimming is the same thing. 
A team might offer dozens of different benefits, but if the practice times don't work for you or you clash with a coach, then it's not a good fit. Now, you have to either gut it out for the rest of the year or waste your money by not going back. 
And you know what? It happens.
Teammates don't always get along and sometimes, we butt heads with our coaches. Hey, I get it! I've been there and done that. I actually still do!
We're all human and sometimes, someone just grates on our nerves. You have coworkers like that, I'm sure 😉
Try Masters Swimming is a chance to try a free workout at certain Masters clubs during the month of July.
Whether you're going in July or any other time, we recommend calling ahead to get permission. Not all coaches will allow you on the property without notice.
What to look for during a visit
1. Do yourself a favor and take a moment to look at the facility.
Does it look well maintained or run down?
Is the water clear or cloudy?
Good lighting for you to see?
How is the air quality?
2. Talk with the coach and watch the team. See how they practice and interact with one another.
Do they seem encouraging, or do they seem high on themselves?
Do the swimmers laugh at times or do they make snide comments?
Does the team focus and work, or do they just sit on the wall?
3. Look to see how the coach interacts with the team. A good coach will interact with the swimmers by offering advice and watching strokes.
Do they joke around and have fun occasionally? Or do they come across as strict.
Does the coach interact with the swimmers? Or do they sit back and not do anything?
Do the swimmers seem to enjoy themselves? (As much as you can while working out at least, haha)
Little things like this can tell you a lot about how the team operates. And how you might fit in with the team
The fact of the matter though, is that you'll clash with someone along the way.
I should note that every team will have at least one person who tries to sour the team with their attitude. If you can find a team where you get along with everyone, stick with them!
Don't use that one person as a means to stop or back out altogether. 
Ask to join a practice
Once you find a team that feels like a good fit for you, ask the coach if you can join a practice. Please note that some teams will offer this and others won't. 
If they do offer you a chance to swim at one or a few practices, make sure you take the offer!
Yes, you can see a lot when you watch a practice. Getting in the water and training though? That's the best way to see how you'll fit with the team.
Take the time during these practices to see how the coach structures his or her workouts.
Do they mesh well with you?
Are the practices too easy or hard?
What do the other swimmers think of the workouts and practices in general?
Additionally, be sure to let the coach know your reasoning(s) and goal(s) for joining the team. Honesty and transparency will keep you – and others – from facing disappointment later in your swimming career. 
At the end of your trial period or practice, thank the coach and team for letting you join them for practice.
If you need more time to think about the decision, let them know. If you're ready to register and start swimming, again, let the coach know.
Conclusion
We told you it was easy to join Masters Swimming!
Remember that you swim for yourself when you join Masters Swimming. Keep that in mind if you decide that you want to join. 
Whether it's for leisure or competition, you swim for yourself. 
Truly, the best place to start is to ask yourself: Why do I want to start or join Masters Swimming? From there, it's all about finding out which route works best for you. 
That's what makes Masters Swimming so simple and easy. And it's one of the many reasons I personally enjoy it so much!
Because no matter which path you take, the first step belongs to you 🙂 
Questions or comments? Leave them in the comments below!
As always, to happy swimming
-Chevron
---
Bonus Masters Content:
14 Reasons Why You Should Join Masters Swimming: Masters Swimming offers a variety of different benefits to adult swimmers. Here are 14 reasons why you should join Masters Swimming.
---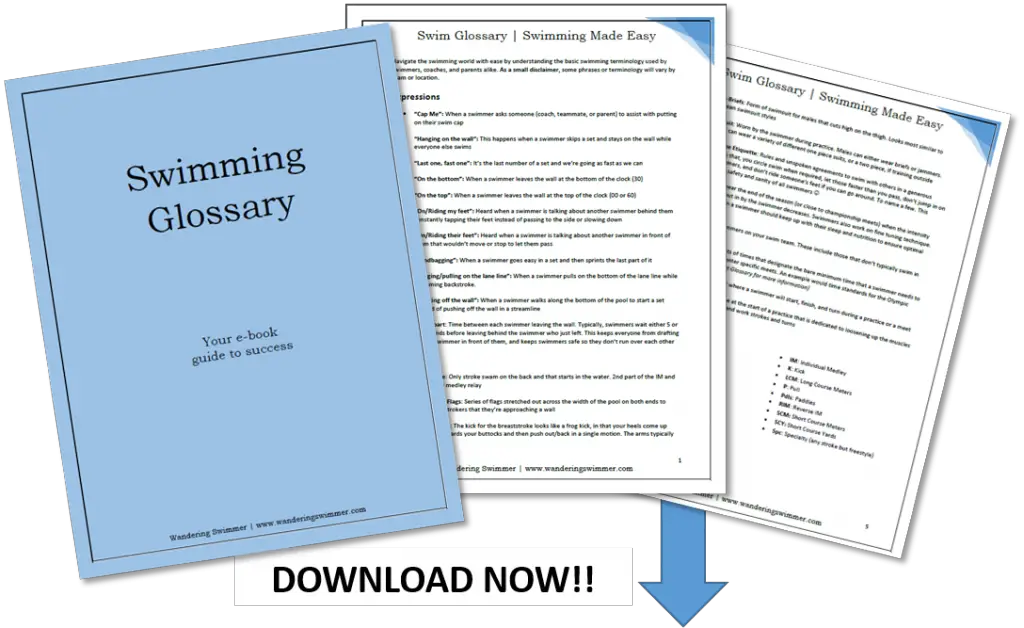 Want to Improve at the Pool?
Join swimmers and swim parents to receive my free newsletter and receive a free Swimming Glossary e-book as a thanks!
Every month you'll receive tips and coaching to help you find success at the pool.