The New Year brings about a continuation of holiday training. But it also starts the slate clean and gives you a chance to set some New Year's Resolutions. 
Swimmers should always make goals for themselves at the start of each season. But you can also use New Year's as a time to make resolutions to enhance your goals. 
Disclosure: This post may contain affiliate links, meaning I earn a small commission at no cost to you if you purchase something through one of my links. As an Amazon Associate, I earn from qualifying purchases. Please check out my disclosure page for more information.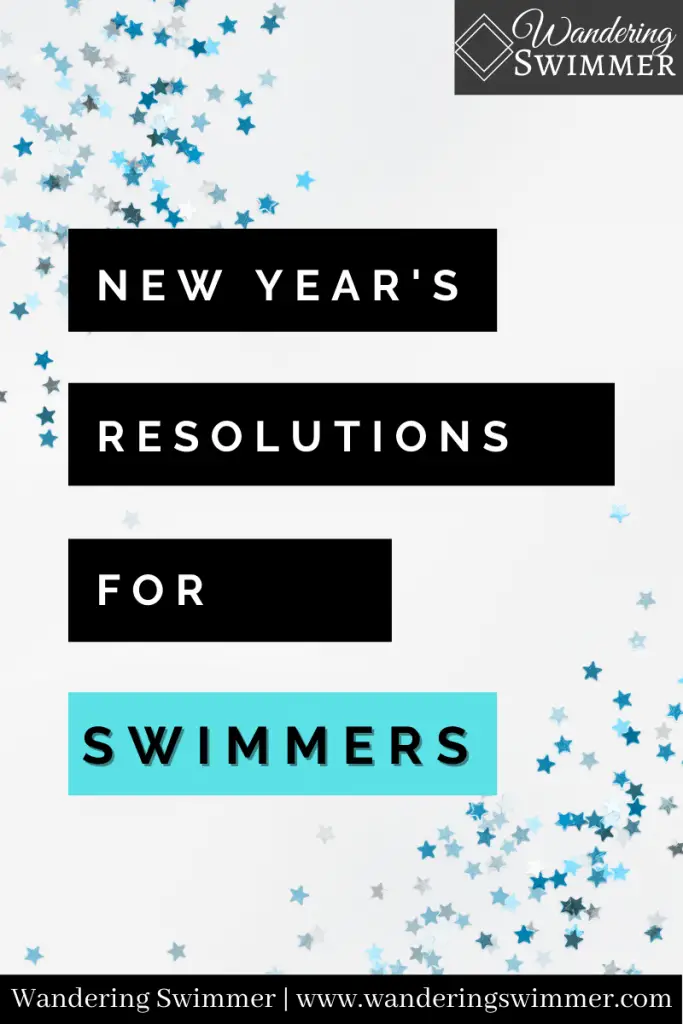 New Year, New Swimmer
Set Some Goals
Not every swimmer sets goals for themselves at the start of a season. Or even throughout the season. And it's time to change that!
You should always try to set at least a few goals for yourself for each season. Or even for the year. 
Those goals can relate to the times or cuts that you want to achieve. They can also be specific to stroke work. Such as working your dolphin kicks off each wall or not breathing the first stroke off the wall.
More Content for You: How to Train While Traveling
When you make these goals, keep a bigger picture goal in mind. What are these goals gearing you up for? Making the high school team or trying for college swimming? Or a national cut? Maybe even a spot on a select team?
If you haven't set goals before, make it your New Year's Resolution this year to start setting them. 
They not only help you get further in swimming but also life.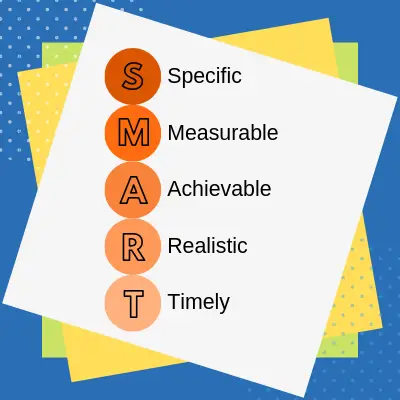 Be a Better Teammate
This may seem easy in principle but it can be challenging for some if you have to break old habits. 
Being a better teammate isn't just about telling someone 'good job' after a set. It's also about motivating and encouraging them. Not just during the hard sets but also during the hard times.
It also means rising above team gossip and making the decision not to contribute to the gossip. Take it a step further and shut down any negative talk. 
More Content for You: 10 Swim Team Myths
Now let's be honest. It won't be easy and you might find yourself at odds with some friends at times. But you'll find yourself becoming a better person for it. 
And if you regress at points? 
That's okay. We're all human and we make mistakes. Even when we're trying not to make them. What matters is that you learn from that mistake and keep trying to be a better teammate.
It's not an easy resolution. For swimmers or anyone! But it's well worth the effort.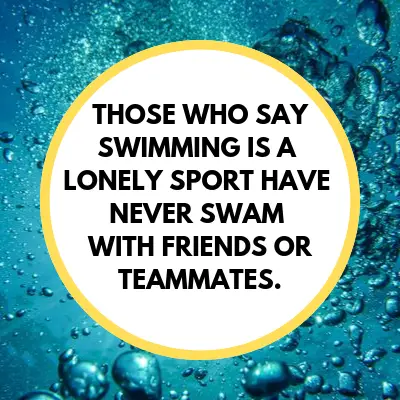 Express Gratitude
Thank Your Coach 
We often forget to tell our coaches thank you for all that they do. Make it your New Year's resolution to change that!
Coaches spend hours of their day at the pool. And when they're not at the pool, they're elsewhere working on sets, answering emails, and helping swimmers. 
Yes, it might be their job but it's often a thankless job. 
We often leave the pool after practice without telling our coach 'thank you'. The thought rarely crosses our minds to give thanks for all the effort and time that our coaches put into our development. 
Related articles: 8 Awesome Gift Ideas for Swim Coaches
Make it a resolution this year to tell your coach thank you. Thank your coach after practice or during a meet. Let them know that you appreciate the time they give to you.
Want to express your gratitude to your coach with a gift? H2OSociety has printable cards that you can give to show your thanks. And for other gifts, check out the following gift ideas for inspiration!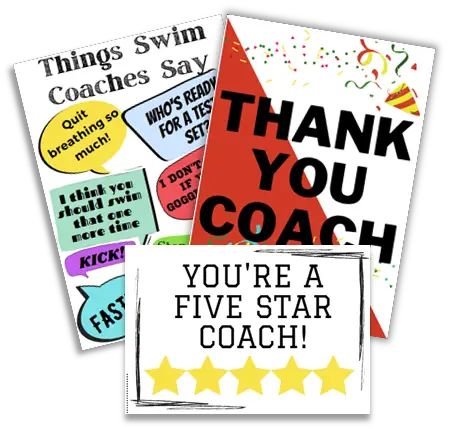 It's not a glamorous job. It's early mornings, late nights, and long meets. And they often have to contend with upset parents and swimmers. Not to mention the daily grumblings that come with every set. 
And Thank Your Parents
The same thing holds true for our parents. They drive us around, pay for the sport, and spend hours at the meet with us. It's easy to forget how much they sacrifice for us; just so we can continue to compete. 
Related articles: 9 Amazing Gift Ideas for Swim Parents
This year, try to thank your parents more often. Tell your parents 'thank you' after a meet. Let them know that you appreciate all they're doing for you. 
H2OSociety also has printable cards for swim parents to show your thanks. For other gifts, check out the following gift ideas for inspiration!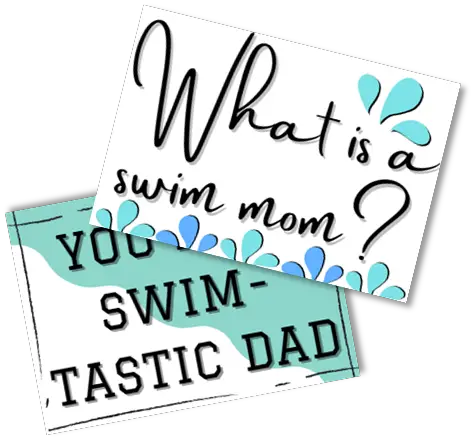 Thank the Timers (And Officials)
Timers and officials make swim meets run. And without them, we'd be in trouble. This year, try to make it a habit to thank the timers in your lane before or after a race. 
They gave up their time to help the meet get started. Not to mention, they're right in the splash zone.
Same with officials. They spend their weekends and other days at meets just so we can compete. They also have to face the ire of upset parents and swimmers, and some days, I'm sure it can be hard.
Give your timers and officials a thank you shout out this year!
Eat Better
It's a common belief that swimmers can eat anything. And while it's true that we burn a ton of calories at each practice, it doesn't mean we can eat whatever we want.
Keeping food in moderation is important for a swimmer. Just as it's important to watch what you eat.
I'm not saying you can't have a piece of cake or a cookie from time to time. But you shouldn't go eating a box of cookies in one sitting. Tempting, I know! 😀
Instead, make it your resolution this year to try to eat better. Cut out some of the sugars if you have a sweet tooth. Even if that's just soda. Or challenge yourself to eat more vegetables one meal a day.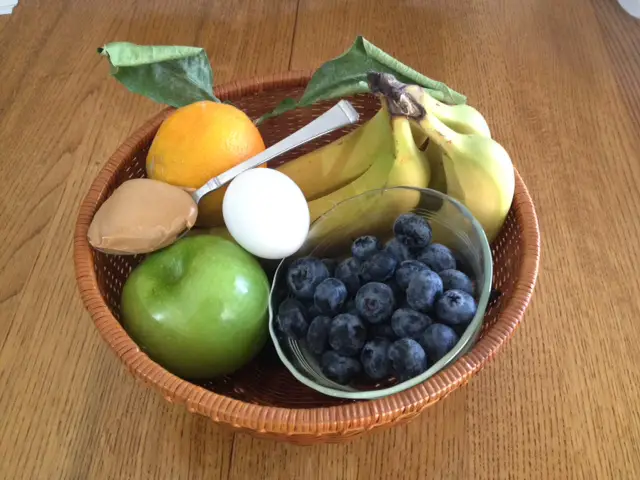 If you're not sure what eating better looks like, I encourage you to find a nutritionist. They can help you develop a meal plan that's specific to your body, metabolism, and your swimming level. 
There is no one size fits all plan for anyone. Everyone burns energy at a different rate. Just as we build muscle and develop differently. So what works for a teammate might not work for you.
And to clarify, eating healthier doesn't equal a diet. This resolution isn't about losing weight. It's about trying to eat better for the health of your body. Which in turn, might better your swimming performance!
Get Enough Sleep
Sleep is important, especially for athletes. Your body tends to recover better while you're asleep and not getting enough sleep can harm your performance.
This year, make the resolution to get more sleep. 
If that's a challenge for you, take baby steps. Try to get to bed earlier. Or stay off social media/electronics. Both will help calm your mind and relax your body to help encourage better sleep.
Need to be on your device of choice right before bed? Switch on the night shift/night mode on your device. This helps cut back the glare on your eyes and makes it easier to read. 
You can also check out white noise machines, weighted blankets, and even sleep masks to help you sleep better. Both at home and when you're traveling for swim meets!
Getting yourself into a consistent sleep schedule helps balance out your body's natural rhythms. As does waking up at the same time every day compared to sleeping in some days. But baby steps first. No need to mess with recovery days 😉
Stretch Before Practice
It's so tempting to skip this at practice. But stretching before (and even after) practice can help prevent injuries. This also holds true at meets!
Give yourself enough time to work through a good warm-up stretch. This can vary by swimmer and you'll develop a routine as you go. But starting to stretch is a great baby step that can help you build into this resolution.
If you're stretching routine includes lifting some weights, make sure you stretch out well before you start. Even light weights can cause injury if you're not careful.
Once you find a routine that you like, keep to it! And you'll find yourself adding this routine to your warm-up at meets, too. It's a healthy domino effect that not only helps your body, but also your mind.
Stretching can help some individuals wake up more. And it can help others clear their minds when their stress gets too high.
In Closing
New Year's resolutions don't have to be daunting. You don't have to climb Mt. Everest if you just need to crest a small hill.
That said, start small. Make resolutions this year that enhance the swimming goals you already set. And if you haven't set any swimming goals yet, you know where to start now!
As always, to happy swimming!
Chevron
---
Bonus Content:
7 Things Every Swimmer Should Have: Aside from the obvious needs of a swimsuit and towel, what are some absolutes that every swimmer should have? What do successful swimmers have that others don't?
How to Improve Your Swimming Performance: Trying to improve your swimming performance or wanting to swim faster? Make these adjustments to your technique to see results in the pool.
---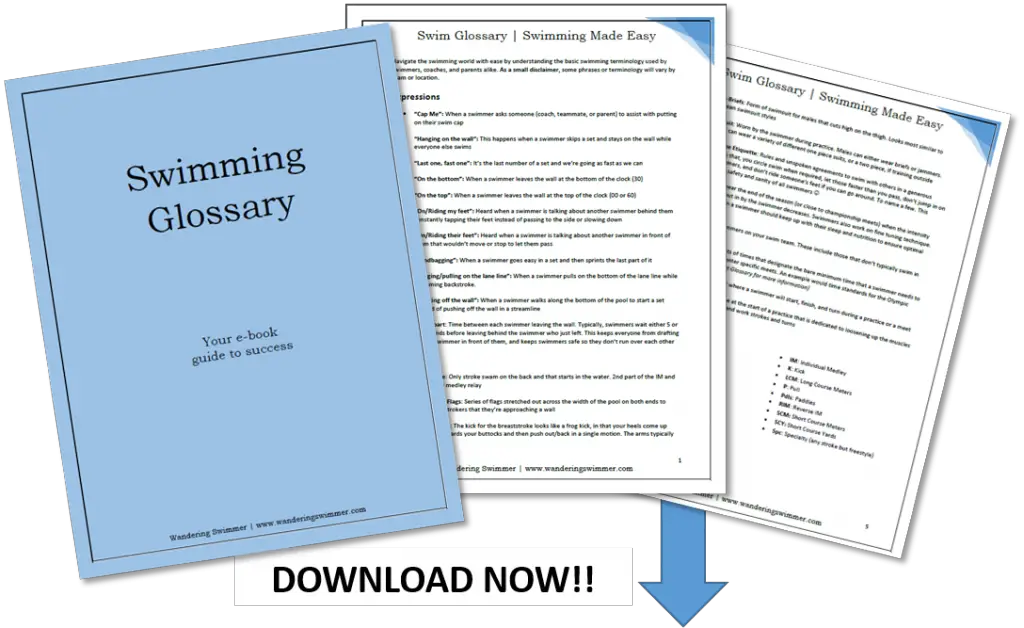 Want to Improve at the Pool?
Join swimmers and swim parents to receive my free newsletter and receive a free Swimming Glossary e-book as a thanks!
Every month you'll receive tips and coaching to help you find success at the pool.