Swim parents are one of the unsung heroes in the sport of swimming. From shuttling their swimmers to and from practice, to cheering like crazy for a short race that they waited on for hours. In all, swim parents are pretty fantastic.
And they deserve some wonderful gifts throughout the year as thanks for sticking with us! 
Not sure where to begin? Here are 9 amazing gift ideas for swim parents to get you started!
Disclosure: This post may contain affiliate links, meaning I earn a small commission at no cost to you if you purchase something through one of my links. As an Amazon Associate, I earn from qualifying purchases. Please check out my disclosure page for more information.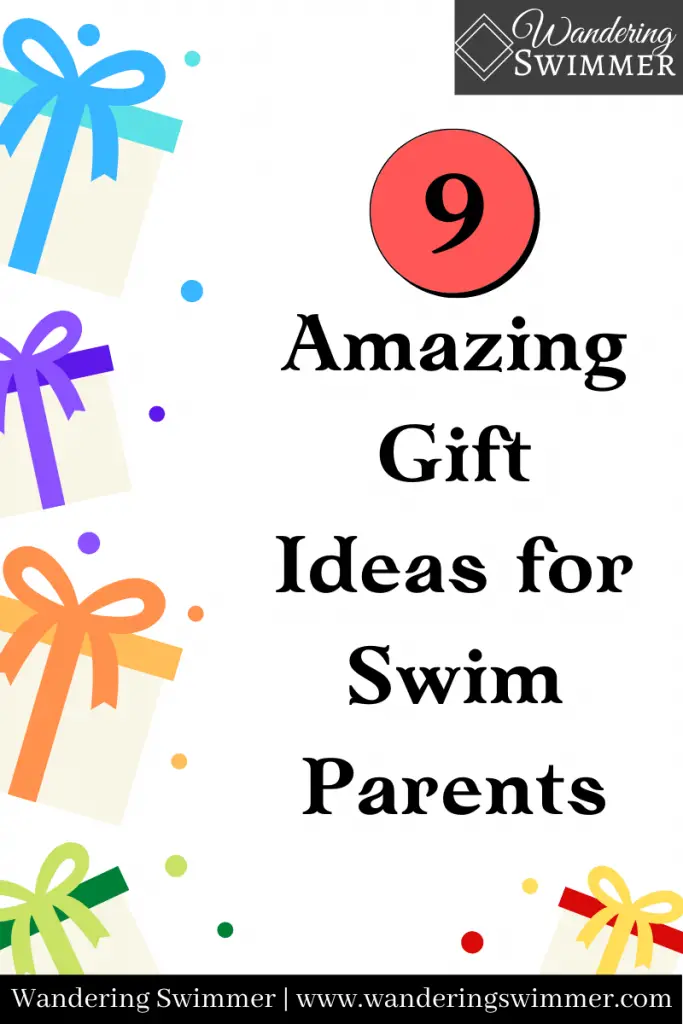 Thank You Cards
It's probably never said enough to your parents, but a simple 'thank you' goes a long way. 
Swim parents dedicate hours of their time to swimming. Even though they're not even swimming! Between practices and meets, they also provide the means to continue the sport. 
It's a lot of hours to dedicate on top of working and keeping up the house.
While a verbal 'thank you' is always appreciated (and we should learn to say it more often), a physical 'thank you' card is a great way to show your gratitude. 
Check out some of these thank you cards at H2OSociety that are specific for swim parents (and swim coaches!). Write your own note and let your parent(s) know how much you appreciate their time and knowledge.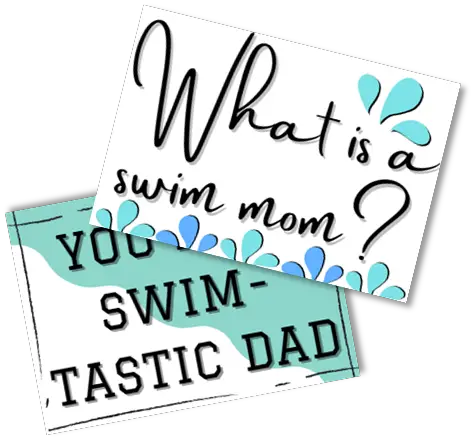 Swim Parent Coupon Book
Let your swim parent pick their gift with a coupon book. 
Coupon books let your swim parent pick when they want to cash in their gift and it's a gift that keeps on giving. These are great last-minute gift ideas for those in a rush!
Get your own pool designed coupon book for swim parents at H2OSociety. It's an instant download, which means no waiting for shipping (or paying for shipping costs). And, it's editable, meaning you can write your own gift ideas.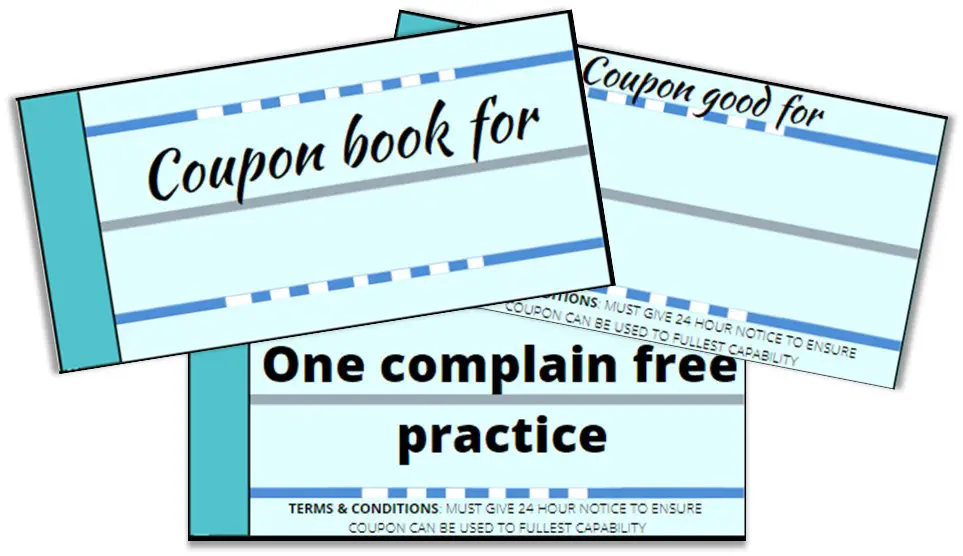 Meet Mobile Subscription
Give the gift of instant meet information with a subscription to Meet Mobile. 
Meet Mobile is an app that allows swimmers, parents, and coaches to search for swim meets from all over the world. With it, users can track live results (typically) and compare seed times to finish times.
The app also allows users to view heat and psych sheets (meaning no more parents constantly asking you what heat/lane you're in). Meet Mobile also allows users to search and favorite swimmers of their choice. 
A free version of the app can be downloaded in the Google Play Store or in the App Store. But if you want to give a more enhanced version with full access to meet results, a monthly and annual subscription is also available.
Swim Meet Kit 
For swim parents who like sticking with traditional paper heat sheets, look at gifting them a swim meet kit! 
Build one to match their exact needs so that they have everything they need in one location. An easy kit to build would include:
Want a more advanced kit for the swim parent who thinks they have it all? Toss in a phone charger and cable or a wireless charger so they never run out of battery time. 
Or give them a prepacked food kit so they're always prepared for those long meets.
Stadium Seat
Let's face it, seats at swim meets aren't always the most comfortable. Swim parents will appreciate something softer and more comfortable to sit on at swim meets. Especially when they drag on for hours.
Seating at swim meets can vary by location. But you can't go wrong with a simple cushion or a stadium chair.
Try these options for optimum comfort!
Earplugs/headphones
Even at outdoor venues, swim meets are loud. They're even worse indoors where the sound has no place to go. 
Earplugs or noise-reducing headphones can help those who swim parents who are sensitive to loud noises. Or, who simply want to protect their hearing. 
If you know a swim parent who gets headaches because of the cheering and whistling or just can't stand the loud noise, consider some of these options.
Mack's Foam Earplugs: The #1 Doctor recommended earplug! These earplugs came 50 pair to a bottle and protect up to 33dB
Flents Earplugs: I use this brand for several years now. More for sleeping than at meets. But they work! Flents earplugs also protect up to 33db and come in several different quantities to fit your needs. They also come with a small storage container to keep them clean while not in use!
Books/Swim guides
New swim parent? Get them up to speed with some swimming books or guides! A shameless self-plug, but I can't resist 😉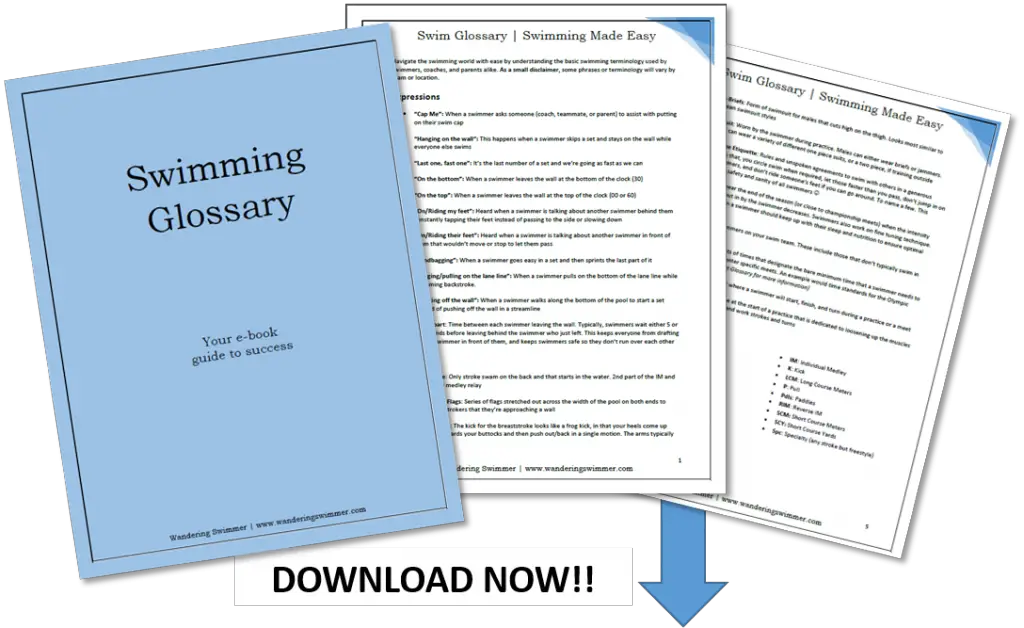 Covers dozens of common words and expressions specific to swimming. Includes a page for swim parents to write their own notes. Download your copy below!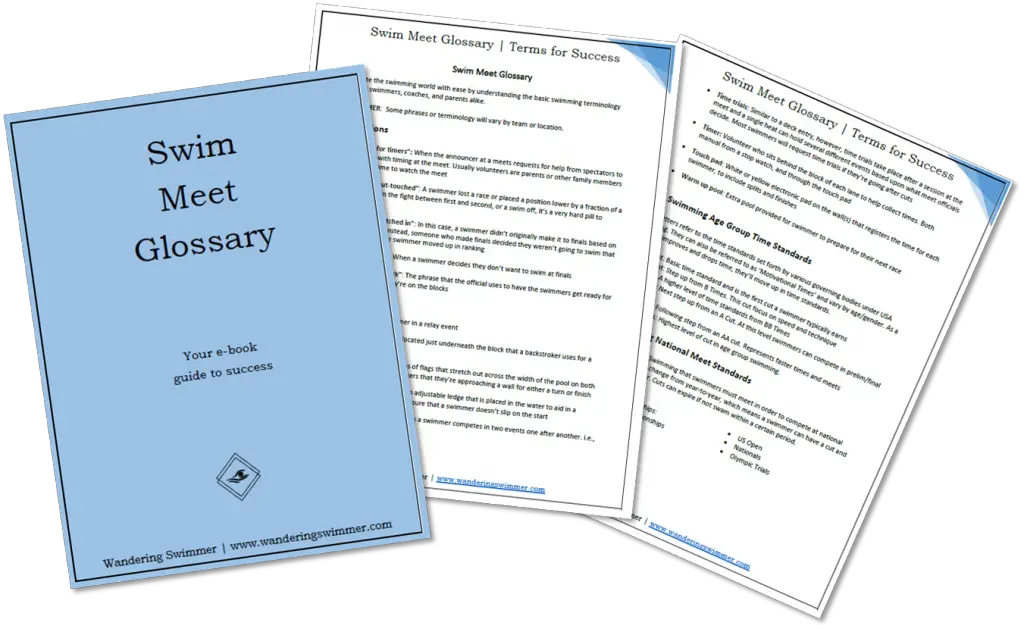 Details commons words and expressions specific to swim meets. Includes a page for swim parents to write their own notes. Download your free copy below!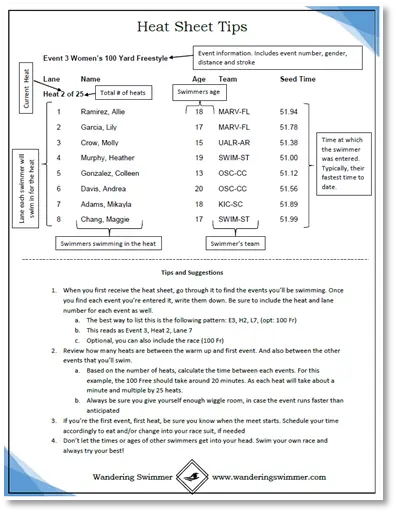 Swim Parent Shirts and Magnets
One can never have too many swimming shirts and magnets! Most swim shirts tend to tailor themselves to the swimmer themselves. But swim parents like to show their pride and support with swim apparel, too!
Moms:
Dads:
Gift Cards
Swim parents spend tons of money on their swimmers. Aside from the usual expenses, swim parents also have added cost in fuel and food.
Give your swim parent the gift of giving back this year! A gift card might seem like an easy way out, but when it's something they'll actually use, it's well worth it.
Not sure the best gift card to get your swim parent? Try these suggestions for cards that they'll actually use:
Gas gift card: Pick one up at your nearest gas station that you know they use. Swim parents wrack up the gas expenses with not just driving to and from practices, but also meets!
Grocery gift card: Swimmers eat more than the average kid and swim parents can usually see an uptick on their grocery bill. A gift card to their favorite grocery store won't go amiss
Coffee gift card: If your swim parent runs on coffee, a gift card to their favorite coffee shop will be much appreciated. Most swim parents get up early along with their swimmers for morning practices or early meets and coffee can go a long way
In Closing
These gift ideas for swim parents are only meant to be fun suggestions. It's okay if nothing sticks out to you that you think your swim parent might like. 
In the end, go with what you know about them. Whether funny, thoughtful, or considerate, it's sure to be appreciated. 
When in doubt, ask! The answers might surprise or inspire you.
As always, to happy swimming!
Chevron
---
Bonus Gift Content:
8 Awesome Gift Ideas for Swim Coaches: If you're wanting to say thanks to your swim coach this year, consider getting them an awesome gift to show your appreciation. Not sure where to get started? Here are 8 awesome gift ideas for swim coaches to get you started!
Best Gifts for Swimmers in 2020: Shopping for gifts for swimmers this year? Find inspiration with our 10 gift ideas for swimmers. They're perfect for any occasion!
---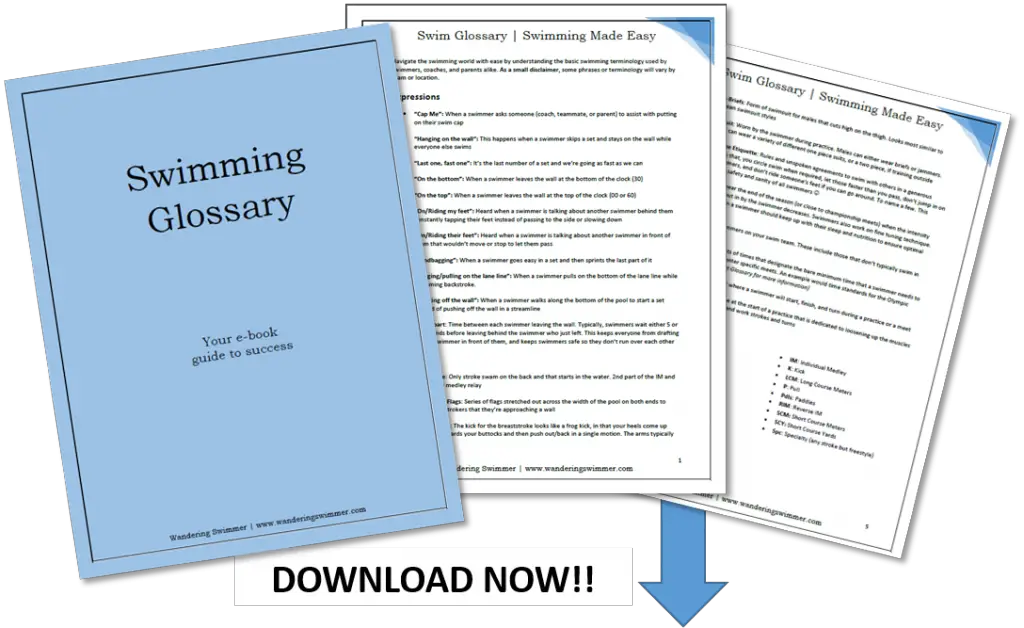 Want to Improve at the Pool?
Join swimmers and swim parents to receive my free newsletter and receive a free Swimming Glossary e-book as a thanks!
Every month you'll receive tips and coaching to help you find success at the pool.