8 Ways to Improve Your Swimming Performance

Swimming is a crazy sport. You train hard for months on end, only to drop a smidge of time at the end of your season. Or sometimes, you don't even drop at all. In cases like this, it might not be the training hold you back. Rather, it might be you! Simple corrections to your technique and life though can improve your swimming performance.

And those small changes can be the difference between 1st and 2nd.

Or even that cut you missed by .01.

That's heart wrenching. Especially at the end of the season when you can't swim it again for a whole year.

So even though you're working hard and putting in the time at the pool, the little details can still hold you back.

Here are eight ways to improve your swimming performance

1. Stop breathing first stroke off the block or wall

I see dozens of swimmers do this. Even at some championship level meets! And I'm going to be brutally honest here. You don't need to breathe on the first stroke of your race. If you do, you're wasting the fastest and most powerful breakout of your whole race.

A good breakout should surge you ahead of your competition or keep up with them. Taking a breath on the first stroke slows you down.

All that to say, if you want to improve your swimming performance, stop breathing the first stroke off the block!

Start making this a habit by enforcing the action in practice.

When you push off the wall for your sets, focus on your breakout instead of getting air. It is going to hurt and feel uncomfortable the first several times?

Heck yes!

But you build into it. If you're doing 10×200's, take the first 3 as a time to work on proper breakouts. And then try it again for the last two.

As you go, you'll build in the new habit and increase your lung endurance. Make sure though that you keep to proper breakouts even on easier drill sets.

Don't get lazy when you're tired or when it's an easy set. That's the best way to slip back into bad habits.

2. Limit or stop breathing on breakouts

One way to improve your swimming performance is working your breakouts. And not just when you come off the start or the first wall. But every turn.

Ugh, more breath control, right?

And I get it, air is important to everyone. Everytime we work breath control, I tell my coach that I'm in a deeply committed relationship with oxygen and I can't cheat on oxygen. 🙂

But take a moment to compare the breakouts of a swimmer who breathes on one compared to a swimmer that doesn't. You should see a stronger surge coming off the wall. And, you should a faster breakout.

Mostly, because they're not pausing to get that breath in. I know I'm 100% guilty of gulping in that chlorinated air right off the wall. And when I do, I can feel myself almost stop in the water. It's breakout, breatheeee, but pause, and then try to get going again.

But I've found that by not breathing on the first stroke off each wall, I've increased the speed of my breakout. This might not seem like a big deal when you first look at it, but try it from this angle.

Every tenth or hundredth of a second that you can shave from each wall adds up over a 200. Or a 400. And especially in a 50 or 100.

Much like that first breakout, the best place to make this a habit is in practice. And I won't lie (because I'm in the middle of doing this myself), it's rough.

Your lungs burn and you'll feel that urge to breathe more than ever. Ignore it. Take the next stroke though and breathe then. Again, you need to build into this. It's an incredibly hard habit to break but the rewards are worth it.

3. Incorporate an underwater kick

Last breathing related suggestion, I promise! 🙂

If your breakouts provide that strong, power surge when you crest the water, your underwater kick is speed. Every wall, you should ensure that you have a good, strong underwater kick. At least enough to get you past the flags.

Yes, you'll have to hold your breath for this as well. But put this together with a great breakout, and you should drop some time from these first three alone.

But, you're at your fastest in swimming at :

The start of your race off the block (or wall)
And during the underwater part coming off the walls
If you need any proof of this, just look at the underwater views of Olympic swimmers. When they push off the wall, they're working their underwater kick.

Incorporating an underwater kick is an easy way to improve your swimming performance. As with the other breath control related suggestions, it's best to ease into it. Get a baseline of what you already do and make a plan to add one more kick off each wall in practice.

Yes, that means the sprint and distance sets too.

Correcting these issues during stroke work is easy. Putting speed to it though adds a layer of new difficulty. Because it's so easy to fall back into old habits when your lungs and muscles burn.

But stick with it! The dropped time will make the reward that much sweeter 🙂

4. Tight Streamline

A tight streamline and underwater kicks go hand in hand. You can kick as fast and long underwater as you want. But if you catching drag on your streamline, then it's not as effective as it could be.

Make sure you keep your biceps tight around your head. If you can't feel your arms pressing against your ears, you've got some drag! It could also be that you're burying your head while in the streamline position.

It's tempting to get lazy on your streamline when you're tired. I'm guilty of it!

But in addition to reducing drag, it also sets you up for that first stroke in your breakout. See, everything starts to come together now, haha.

It's hard to tell if you have a tight streamline, aside from trying to feel it out. Have your coach spotcheck you and give you feedback.

5. Working your drill and stroke sets

You know those drill and stroke sets that your coach gives you the start of each season? Or during practice or taper? Be honest with yourself, how often do you zone out during them?

Guilty.

It happens to us all though! Come afternoon practice, we're already thinking about what's for dinner. Or what homework we need to do. We're only human.So don't go beating yourself up over it.

Instead, take a moment to put this next suggestion at the forefront of your mind next practice. Because working your drills is a great and easy way to improve your swimming performance. It makes you focus on your stroke so that you can feel or see what you're doing wrong.

This also means that you're not sprinting these sets. Drill sets are supposed to be slow. They force you to think about your stroke and what you're supposed to do. When you sprint these just to finish them, you're only enforcing the bad habits.

It's easier to make the changes to your stroke when you have time, instead of when you're sprinting. Drill sets, by their nature, allow you to practice these in a controlled environment. And then start adding the speed and distance to the stroke.

Swimming is a process. And it's a balancing act. Be sure that you work the finer points of your technique and not just the strength, distance, and speed. You'll go further in the end 🙂

6. Taking care of your health

I know, this suggestion isn't pool related. But what you do out of the pool is just as important as what you do in the pool.

Not convinced?

Think of it this way. We all know the pain and doctor's suggestion that comes from swimmer's ear. At best, you can expect to be out of the water for at least 2-3 days, depending on how severe it is.

While 2-3 days may not seem like a lot, it adds up quickly if you find yourself out with swimmer's ear a few times a season. All of which could've been avoided if you used drops after each practice.

Obviously, they don't prevent swimmer's ear, but it doesn't lessen the chance of you getting it.

In the same vein, other preventative measures can also lessen the time away from water. The good news is that it requires little effort on your side and isn't expensive to put into practice. Such as:

Limiting your exposure to those around you with an illness
Not sharing water bottles
Getting your flu shot
Stretching is another easy, but often overlooked value to improving your swimming performance. It helps prevent injuries through warming up your muscles and joints. And serves an additional purpose of increasing your flexibility.

At best, you should look at ten to twenty minutes of stretching before practice. Especially a morning workout when you're fresh from bed 🙂

While simple, stretching can help avoid expensive surgeries or constant pain later in life. Twenty minutes of your time each day can help prevent a two month recovery due to surgery.

7. Better eating habits

This one gets us all. And it seems like it's not important to improving your swimming performance, but a bad diet can affect your swimming.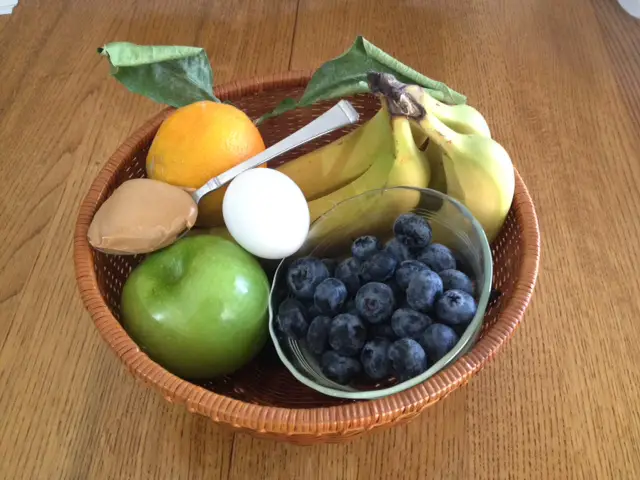 Yes, one of the great things about swimming is that you can eat a lot. And that you can eat whatever you want. Some of that is only partially true, because moderation is still important.

Just because you can do it, doesn't mean you should, haha.

Watch what you eat to ensure you're eating a more balanced meal. That means cutting out most of the heavier sugars, such as cookies, cakes, and sweets. Having them on occasion won't hurt you, but it won't do your body any good to have them daily.

Make sure that you're getting enough protein to assist with post recovery workout. Additionally, check that you're eating enough fruits and vegetables.

On the flip side of eating too much, watch that you don't eat too little. It's easy to get caught up in your day. Or to come home and catch up with friends or TV shows. Next thing you know, it's been an hour or so since practice ended, and you haven't had anything to eat.

Having a snack right after practice assists in the recovery practice. Again, this shouldn't be a cookie or something high in sugar. Instead, try a protein bar or drink to hold you over until you can eat your main meal.

You should ensure that you're not skipping whole days without eating. It's easier to do that on the weekends for some, and the weekdays for others.

If you struggle with something like this, keep a food journal to track when you eat. If you notice that you have large gaps where you should be eating, find a way to correct it.

8. Setting Swim Goals

Though small, setting goals for yourself can offer great rewards. Not just in swimming, but also in life. Learning how to set goals, follow up with them and accomplish them is the best way to set yourself up for success.

Without a goal in mind, you wander aimlessly and without purpose. You have nothing to strive for and it's one of the quickest ways to demotivate yourself.

Have a cut that you want but don't know where to start? Make that your next goal. You already have the cuts that you want? Make it a goal to improve your technique to better those times.

In swimming and in life, you should always have goals. Sometimes they're simple and fun. Such as starting a garden or learning a new hobby. Other times, they're complicated and can take years. Earning a degree or certificate for work, or chasing down that National cut.

All goals though require at least a few steps in the process. You can't go from step A to step Z in one stride. It takes time and a set plan to reach it.

In swimming, that can take on several different appearances based on what you want to achieve. Regardless of your goal and what it may look like, write it down. Once you write it down, stick to that plan.

Throughout the process, have someone hold you accountable and have a way to measure your performance along the way.

Going through a swim season without a goal in mind sets you up for automatic failure. I'll be that honest about it. In the same thought, randomly setting a goal that you can't achieve or not taking it seriously, is just as bad.

Take the time at the start of each season to decide what you want to achieve. Look at your current times and compare them to the cuts you want.

Are you close to any? If so, what will it take to get there?

Reflect not just at the start of swim season, but also the end of it. What could you change if you had the chance? What did you learn that will help you next season?

And because the previous season can feel like it happened a year ago, that's because it did! To counter the potential memory loss, write down a summary of your season. Explain your successes and failures, and what made them so.

Keep all of this information in a journal. One that you refer to throughout your swimming career. It not only shows your growth throughout the years, but helps provide motivation. Because you'll see yourself growing each year.

Goal setting is so very important to your swimming performance. Without it, you're just floundering around like a fish out of water. See what I did there? 😉

However, there's too much information on the subject to cover here. Instead, you can read more about the goal setting process in my post here!

In Closing

Swimming comes down to milliseconds. One one hundredth can mean the difference between first and second place. I know, I've been there before. We probably all have!

But putting in the pool and dryland work is only half of the swimming equation. Improving your times includes improving your swim performance. This comes down to technique work in the pool and healthy habits outside of the pool.

While simple in theory, they still require work and commitment on your part. But the rewards that they bring throughout the year make them all worthwhile.

Did I miss anything? Or do you think I should've included something else on here? Let me know in the comments below!

And as always, to happy swimming!

-Chevron
---