Tips to save you money at away swim meets
Chances are, you'll have to travel and stay overnight for a swim meet at least once. While away swim meets are fun and offer a great experience, they can also be expensive. A swimmer's goal is to drop time, but a swim parents goal is to save money at these meets.
Related article: What to Pack for an Overnight Swim Meet
Here are five suggestions to help you save money at away swim meets and feel as though you won gold. 
Disclosure: This post may contain affiliate links, meaning we earn a small commission at no cost to you if you purchase something through one of our links. As an Amazon Associate, we earn from qualifying purchases. Please check out our disclosure page for more information.
Travel
Flights
When you need to travel by air for your next away swim meet, be sure to look at ticket prices and dates well in advance. You can usually find better deals if you book early.
Make sure you check the various baggage and seat fees, too. These can add up quickly if you're bringing several bags. To help reduce this cost, try to decrease the number of checked bags that you'll bring.
Related article: How Much do Swim Meets Cost?
You should always carry on your swim bag with most of your suits and gear. This can help save space in a checked bag.
Carpool
If your away swim meet is within driving distance, see if you can carpool with another family. 
This not only shares the cost burden, but it also shares the burden of driving. Drivers can switch out during the drive to make the trip a bit safer for everyone involved. This becomes especially important for the longer drives that can take over two hours.
Additionally, it's cheaper for all parties, as you can split the cost of gas. 
Room together
You'll find that you'll pay the most for lodging and travel itself. Because of this, you can save money at overnight meets by rooming with teammates whenever possible. 
Shop around and keep your options open when looking at lodging. Some AirBnB locations allow you to rent a full house that can hold several people. 
More Content for You: How to Have a Better Swim Meet
The original sticker price might seem like a lot at first. However, once you factor in how many people will split the cost, it might come out cheaper than staying by yourself.
Whenever you can, try to look at splitting costs.
More often than not, families and other swimmers want to save money or get a good deal on lodging. It costs nothing to ask to room together with another teammate. And you might be surprised at how many people would be willing to split a room!
Just keep in mind that the more people in one area, the louder it is.
Take that into consideration if your swimmer plans to nap during the day. Especially if you're rooming with swimmers that didn't final and they did. Or vice versa.
Be sure to stay with people you can stand as well 😉
Bring Your Own food
After travel and lodging, food will be your next largest expense. 
Eating out during long swim meets can be expensive. Meals alone for a family of three can easily run $40 each meal (depending on region). Factor that cost over a several day swim meet and it adds up quickly!
To help save money at away swim meets, consider bringing your own food. Or, if you plan to stay at a rental, purchase your food there.
More Content for You: Best Warm Clothes for Swim Meets
Most hotels have a small refrigerator and microwave that you can utilize while traveling. If you're driving, make a box or two of pasta the night before. Store it in a bag and keep it in a cooler while driving.
Once at the hotel, stock up the fridge with your pre-made meals. When you're ready to eat, just heat them up in the microwave 🙂
It might take a bit more time on the back-end to prepare everything, but it saves time at the meet. Instead of trying to find a place to eat and waiting to order, you have your food ready. This gives you extra time to dry towels and suits, and get in a nap.
If you're staying at a rental home, make use of the kitchen. 
Pack the ingredients that you plan to use while away and cook when you arrive. Or, if you have room in your car, take an Instant Pot or slow cooker. 
Much like eating at the hotel, cooking your own meals and bringing your own food cuts back on food costs. 
Plus, you have an added bonus of saved time!
Pack snacks
Eating out on the road or while traveling adds up as well. You'll pay a pretty hefty price for snacks at the gas station or airport. 
To counter the cost of snacks on the road (and at the meet), consider bringing your own snacks.
Related article: What are Healthy Snacks to Eat at Swim Meets?
Not only does this help reduce costs and save money at away swim meets, it's also healthier. Stock up on snacks such as peanuts, protein bars, and fruits. 
As an added bonus, you can eat the same snacks at the meet.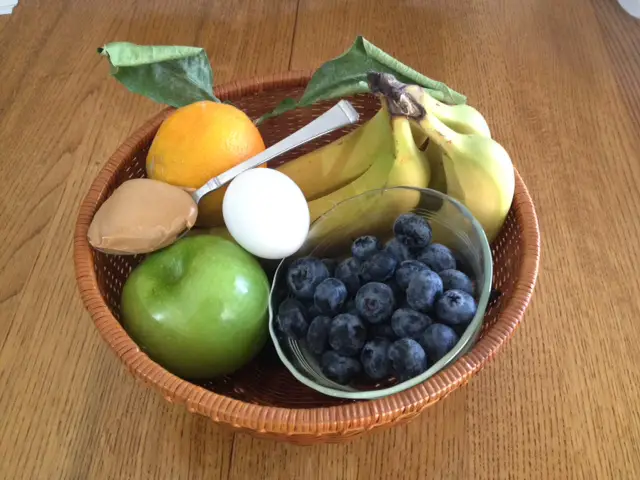 Bring a Reusable Water Bottle
Save money at away swim meets by bringing your own reusable water bottle. Single use plastic bottles are easy to get mixed up with someone else's. And even though you might have good intention to reuse that bottle, plastic bottles are more likely to be forgotten.
As a recommendation, we suggest that you bring a reusable water bottle. They're less likely to be forgotten and used by someone else compared to plastic water bottles. And you can still mix whatever drink mix you prefer in it.
Compare prices
It should go without saying, but you should always compare prices before booking anything when traveling for overnight meets. From airlines to hotels, various sites will offer different prices. And some brands run cheaper than others
Learning how to compare prices though requires some patience on your part. You have to be able to navigate multiple sites, while keeping all the information accurate. 
However, the reward of snagging the best deal is well worth the hassle!
Just remember that when comparing prices, you need to take into consideration all angles. Such as whether one airline provides a cheaper flight, but you'll pay for baggage. Or vice versa. 
Keep these in mind when doing your research.
In Closing
Finding deals and saving money isn't always as easy as it seems. Or you don't end up saving as much as you hoped. However, much like your swimmer practices and gets better, so too will you!
Sign up for rewards with hotels, airlines, and look for coupons or discounts whenever you travel. Keep your options open and flexible, and you might surprise yourself with how easier it gets over time.
Traveling to overnight meets can turn expensive if you're not careful. But by watching what and where you spend your money, you'll find that you can afford to take that trip and have fun doing so. 🙂
As always, to happy swimming!
– Chevron
---
Bonus Content:
What to Bring to a Swim Meet: Not sure what to bring to a swim meet meet? Here's a list of essential items to pack in your swim bag for your next swim meet.
How to Prepare for a Swim Meet: (coming soon)
---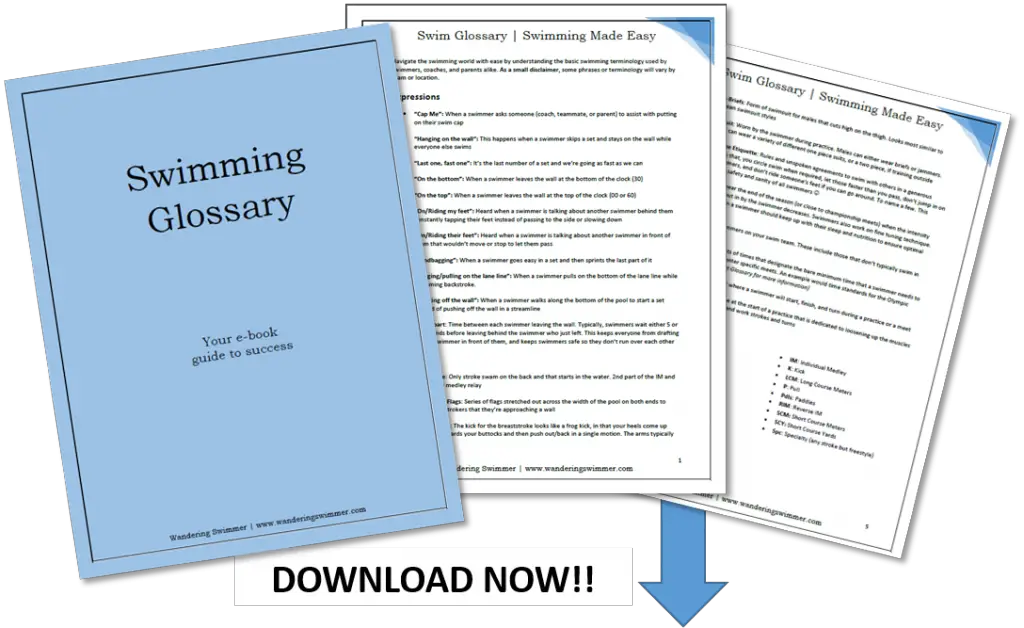 Want to Improve at the Pool?
Join swimmers and swim parents to receive my free newsletter and receive a free Swimming Glossary e-book as a thanks!
Every month you'll receive tips and coaching to help you find success at the pool.